K-12 Language Arts
Reading Sites


Back to Table of Contents
FROM:LIMONY-SNICKET -http://www.lemonysnicket.com/
LANGUAGE ARTS RESOURCES, LESSONS AND INTERACTIVE SITES

ACCELERATED READER POWER POINT PRESENTATION - http://www.teachnet.com/lesson/langarts/arppt.html
From Teachnet for the new Accelerated Reader Teacher.


ACCELERATED READER QUIZ TITLE SEARCH - http://www.renlearn.com/store/quiz_home.asp
If your school or classroom is using the Accelerated Reading Program and you need an updated listing of books that have tests written for them that are available to purchase, this is the site to visit.


AESOPFABLES.COM - http://www.aesopfables.com/
Has the entire text of 655 of Aesop's fables and 127 fairy tales from Hans Christian Andersen. Try Selected Fables which includes eighty-six Aesop fables with their morals listed. Look for the Real Audio logo in the lower right-hand corner of some of the story pages to hear the fable read. Lesson plans are included.


AESOP'S FABLES - http://www.umass.edu/aesop/
You need Flash 4 Player or above to view this site. University of Massachusetts professor Copper Giloth asks his students to illustrate or animate an Aesop fable, along with their own modern retelling of the story. This collection of nearly forty fables is the best of that student work dating back to 1994. This fun site is a must-see, and is a great place to start before creating your own fables. Check out "The Jay and The Peacock."


ALICE IN WONDERLAND, AN INTERACTIVE ADVENTURE - http://www.ruthannzaroff.com/wonderland/
A wonderful world of Lewis Carroll. So many different activities, like Alice's Guessing Game (hangman type), Help Distract the Puppy (a draw/color activity) - for all ages.
ANTHOLOGY OF MIDDLE ENGLISH LITERATURE - http://www.luminarium.org/medlit/
Essays, articles and sources on Chaucer, Gawain, Langland, Julian, Kempe, Malory, Everyman, as well as Lyrics and Plays ? I love the layout, it's an indispensable resource.
ARTHUR'S DRAMATIC PLAY ACTIVITIES - http://www.pbs.org/wgbh/arthur/teachers/activities/dramatic.html
Marc Brown offers this short list of activities teachers can use with their students to promote creative expression and movement in conjunction with the Arthur series of books; includes Flea, Fly, Flamingo, Pencil Power and The Beat Goes On.

AUTHOR PAGE - http://www.ipl.org/div/kidspace
Internet Public Library's short list of author biographies and links to author sites; great for drawing kids in and helping them feel like they are rubbing elbows with the true professionals.....nice lead-in to Writing Workshop in your class.

BOOK ADVENTURE - http://www.bookadventure.com/
A FREE reading motivation program for kids in grades K-8. Students create their own book lits from over 6,000 titles, take multiple choice quizzes on the books they've red offline, and earn poits and prizes for their literary successes. This means you must register and sign up for the program created by the Sylvan Learning Foundation.

BOOKWORM: GREAT BOOKS FOR KIDS 6-12 - http://www.kidsreads.com/
Bookworm is chock full of book reviews, reading lists, author interviews, and author mailing addresses (some email, some street). In addition to coverage on popular series books for a variety of reading levels (such as Madeline and Redwall), Bookworm organizes its reviews by genre and reading level. Mysteries, Gardening, and Math are just a sample of the more than sixty reading lists.
CAROL HURST'S LITERATURE SITE - http://www.carolhurst.com/index.html
This is a collection of book reviews for kids, ideas of ways to use them in the classroom and a collection of books and activities about particular subjects, curriculum ideas, themes and professional topics.

CHAUCER METAPAGE - http://www.unc.edu/depts/chaucer/index.html
For teachers and students trying to understand Chaucer, or for those trying to get a feel for life in 14th and 15th Century England, visit this site to read about Chaucer's work, hear the work read aloud, and figure out the meanings of Olde English words found in his work.

CHILDHOOD READING - http://childhoodreading.com/
Childhood Reading is a pretty mix of fairy tales, fables and poetry accompanied by original early-twentieth century illustrations. The illustrated tales are indexed by both author and illustrator. It has simple design and great artwork.
CHILDREN'S LITERATURE WEB GUIDE - http://www.acs.ucalgary.ca/~dkbrown/index.html
Books, awards, authors, resources, lessons and ideas for the classroom -very comprehensive and it's quick and easy to load and use. Good lessons!
ENGLISH COMPANION.COM - http://www.Englishcompaion.com/
Created by teacher/author Jim Burke, this site is designed to help English teachers find materials and ideas they can use in the classroom. (Geared tothe Common Core). Included are links to daily poems, words, and history; literary and grant resources; links to English conversation sites; and tools for teachers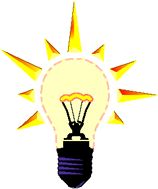 ENGLISH LANGUAGE LESSONS - http://www.english-to-go.com/
This site has a lesson a week (reading and for English as a Second Language Learners), ready to teach. The lesson changes weekly but you can join the listserv.

FIRST GRADE ACTIVITIES - http://www.ed.gov/pubs/CompactforReading/table1.html
First grade reading activities in reading and literacy skills. Check it out!!

FRY READABILITY SCALE - http://www.readabilityformulas.com/fry-graph-readability-formula.php
This page gives the directions for use of the Fry Readability Scale. You can judge the readability of any text using the chart that is also on the page.
HAIKU FOR PEOPLE - http://www.toyomasu.com/haiku
How to write Haiku, its history and examples are on this page, with links to poems both classical and written by people.
HARRY POTTER INTERACTIVE CROSSWORD PUZZLE: - http://www.surfnetkids.com/games/harrypotter-cw.htm
This is a page with a crossword puzzle. Click on any word then read the clue and fill it in. Interesting.
INTERACTIVE MATH AND READING LESSONS - http://www.myschoolhouse.com
Free interactive reading, spelling and math lessons for grades 1-6. Each lesson is skill specific, the lessons are completed online and scored online. The student attempts the lesson until he/she has 100% mastery. A free reporting system is available as well.

KIDSBOOKSHELF - http://www.kidsbookshelf.com
A children's literature Website for kids, parents, and teachers offering book reviews, writing contests, recipes, crafts, games, an author/illustrator spotlight, links to other great sites, print and color pages, and links for teachers. They also accept stories, book reviews, and artwork from kids as well as articles and ideas from parents.

<>

KIDS EDUCATIONAL COMPUTER GAMES

- http://www.turtlediary.com/?id=mailer
These online kids games by TurtleDiary start with pre-K amd teach great stuff – continents, math, the five senses, phonics, upper and lower case, times tables. You need it, it's here free. You can search for games, stories, worksheets by grade/age PreK-2. Try the Food Chain game for second graders. Really fun.


LAURA CANDLER'S FILE CABINET - http://www.lauracandler.com/filecabinet/index.php
In the file drawers, you will find all sorts of activity sheets and blackline masters created for the classroom. All of them are in PDF format, so you will need the free Adobe Acrobat Reader plug-in to view and print the files.

LEMONY SNICKET - http://www.lemonysnicket.com/
"Attention: please run for your life. You have undoubtedly reached this Web site by mistake." That's how the official Lemony Snicket site begins. If you get past all the warnings, you'll find excerpts from each of the books, a free screensaver, an author bio, a bio of illustrator Brett Helquist, and a handful of games. There are word search puzzles, but the Count Olaf Word Search is the one word search puzzle you should never see.

MAGIC TALES OF MEXICO - http://www.g-world.org/magictales/
Nine stories with English and Spanish side by

MONSTER MOTEL - http://www.kidsonthenet.org.uk/motel/
Enter the creepy house at this address and be ready to scour the place for monsters! Children are invited to read about monsters other kids have created and then try their hand at making and writing about their own.
MOTHER GOOSE REBUS RHYMES - http://www.enchantedlearning.com/Rhymes.html
In these Mother Goose Rhymes, some words are icons, letting the young children ages 1-6 click on them as they read along.

NANCY DREW - http://www.MysteryNet.com/nancydrew/
In 1930, an American heroine was born -- a teenage detective named Nancy Drew. In the nearly seven decades that have since passed, Nancy has matured from sixteen to eighteen years old while solving over 350 mysteries. The site features an interactive mystery, chapters from selected books, a Shockwave game, discussion board and Nancy Drew lesson plans.



NEWBERY AND CALDECOTT MEDALS - http://www.ala.org/awardsgrants/awards/browse/bpma
Click to this page then find the award you are interested in. For example Best Fiction for Young Adults, Randolph Caldecott Medal, or Great Graphic Novels for Teens, Great Interactive Software for Kids, or the John Newberty Medal. Even Notable Children's Books. This is a great site for everyone.


<>THE ON-LINE BOOKS PAGE - http://digital.library.upenn.edu/books/
Complete list by title, author, subject, serials, there are over 11,000 listings here.



OUTTA RAY'S HEAD - http://www.rayser,ca
A collection of lesson plans with handouts by Ray Saitz and many contributors; all of the lessons have been used and refined in the classroom. Contents contain literature, writing and poetry.



PHONEMIC AWARENESS

- http://www.sightwords.com/phonemic-awareness/
This site has tips for teaching reading, a comprehensive curriculum, lessons, printable picture cards, word lists, and game boards,
tips for tailoring games to the specific needs of your students, and is packed with games, activities, and tools to help parents and educators prepare children for learning to read. Quite neat!


PHONICS LINK - http://www.magickeys.com/books/phonics.html
Children's Storybooks Online offers stories for children but also helps them learn to read them. Here are some of the best phonics links to other great sites with useful phonics games, information and materials


PHONEMIC AWARENESS - http://www.esl4kids.net/phonics.html
Ten in-real-life activities to help reinforce the learning of phonics. including Clapping Alphabet Chants ("A says /a/ like apple. A says /a/ /a/ /a/."), Alphabet I Spy ("I spy something that begins with the letter B.") and Letters in the Sand ("Fill disposable aluminum pie pans with approximately one-half inch of sand or salt. Call a letter or word. Students write the letter or beginning letter in their pans.")

RANDOM HOUSE FOR TEACHERS - http://www.randomhouse.com/teachers
A website for K-12 teachers and librarians with guides for teachers, thematic and interdisciplinary indexes, readers' companions, author and illustrator biographies, and more.
READER'S THEATER PAGE - http://www.aaronshep.com/rt/RTE.html
Aaron Shepard's Reader's Theater page with scripts and a guide for writing your own scripts, how to use them and why they work.

READERS THEATER SITES - http://www.jbonzer.com/readerstheatersites.html
From first grade teacher J. Bonzer, there are lists of places to find readers theater sites and other sources.

THE READING VILLAGE - http://teams.lacoe.edu/reading/cases/cases.html
Reading and language arts teachers will find lesson plans, resources, discussion groups, and Cyberguides to frequently studied books. Among the standards included are the California Language Arts Content Standards, and Governor's Elementary Reading Initiative for California.


RLSTINE - http://www.rlstine.com/
See the funhouse, site for teachers, rainy night theater (story)


SCHOLASTIC - http://www2.scholastic.com/browse/teach.jsp
The Scholastic Site that formerly cost money to enter is now free. Check out the ready -to-use activity folder, lessons, reading interventions.
SCHOLASTIC: MYTHS, FOLKTALES, FAIRY TALES - http://teacher.scholastic.com/writewit/mff/
This Scholastic project is a multi-grade resource for learning about and writing myths, folktales and fairytales. Grades one to three explore fairy tales and meet two authors who have re-written classic fairy tales: Jon Scieska (author of "The True Story of the Three Little Pigs") and Diane Good (author and illustrator of "Cinderella: The Dog and her Little Glass Slipper.") Similarly, grades three to six dive into folk tales while grades five through eight learn about myths. There even is an opportunity to submit your own tales for possible publication on the Scholastic site.
SIMONSAYS KIDS - http://kids.simonandschuster.com/
Touted as the site with the coolest books on the planet, the design is for kids and is sure to lure them into reading. Site is the Simon and Schuser link.

SONNET CENTRAL - http://www.sonnets.org
An archive of English sonnets with commentary, pictures, and relevant links on the WWW.

SPARKNOTES -http://www.sparknotes.com/
Created by Harvard University students and alumni, SparkNotes is a collection of free online study guides to approximately 100 literature classics. Each SparkNote contains sections on context, characters, overall summary, chapter-by-chapter summary and commentary, study questions, and a message board for collaborative learning. Grade Level: High School

STORIES FROM THE WEB - http://www.storiesfromtheweb.org/
English site developed with libraries in mind to help motivate children to respond to literature and produce their own writing; here students can read, critique and write their own stories which can be posted in the Gallery


STORIES TO GROW BY - http://hazel.forest.net/whootie/default.html
This collection of stories and tales from around the world includes a lesson plan and simple questions for each story. You can search the stories or see a complete list with descriptions, age range, and time required to read the story. Children are invited to illustrate selected stories and share their answers to end-of-story questions.


STORYLINE ONLINE - http://www.storylineonline.net/
Hear books read by "stars".

STORY PLACE -http://www.storyplace.org/
In English or Spanish - this digital library site has interactive stories, a reading list, and printable activities. Click on the Preschool or Elementary Library to begin. Click on Other Themes or Otros Temas for additional stories.

<>25 IDEAS TO MOTIVATE YOUNG READERS! - http://www.education-world.com/a_lesson/lesson035.shtml
After click closed the pop-up windows...Great ideas from Education World (actually Book-It) that are sure to get kids across the grades excited about reading.


ALSO SEE INTERACTIVE READING SITES. or PROJECTS ON LINE or WEBQUEST ARCHIVES or go Back to Table of Contents

Last Updated October, 2015